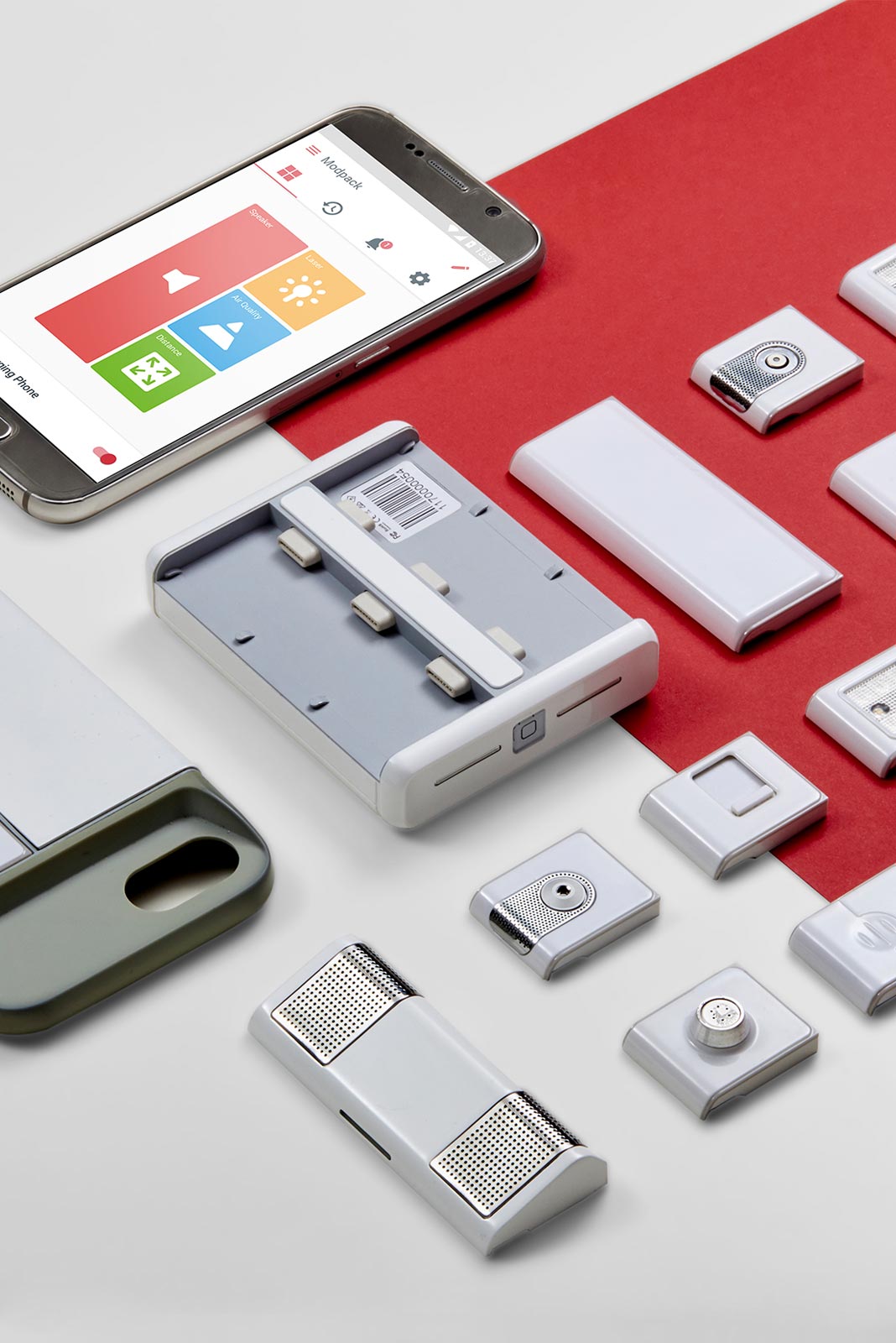 Moduware
Expand your smartphone's capabilities with our range of plug and play smart devices.
our devices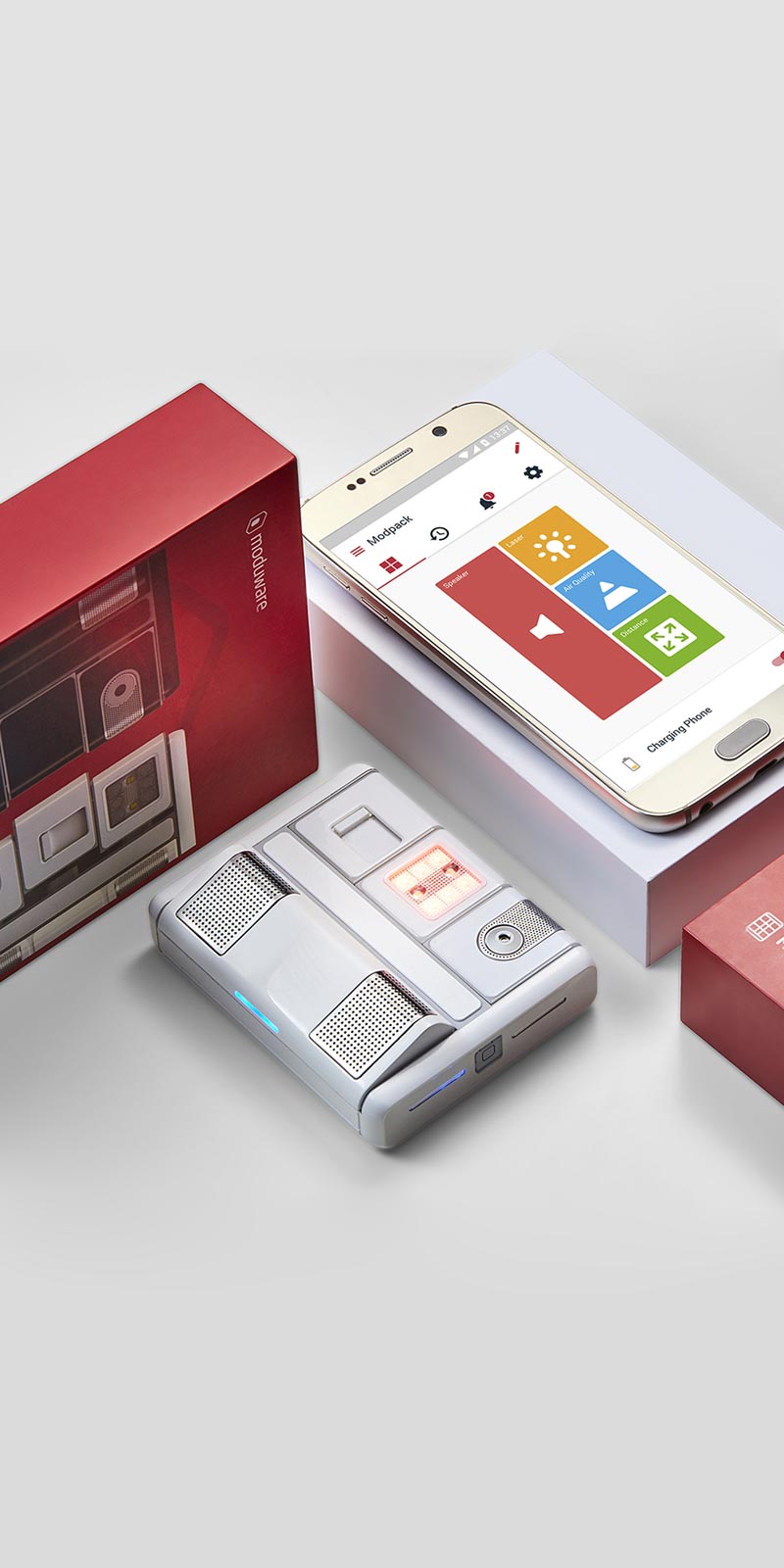 What is Moduware?
Moduware's goal is to make technology accessible and convenient. That's why we are turning all of your favourite devices into small modules. Moduware wants to help you get rid of hardware mess and disconnectivity and bring it all together in one place!
all_inclusive
Modules
Moduware's technology allows any device to be turned into a module. All modules slide onto the back of our Power Bank for easy access.
insert_emoticon
Moduware app
Navigate our user friendly app with ease as modules appear and disappear from the screen in real time as you slide them in or out.
flash_on
Extra power
With up to 20 hours of charge for your smartphone, we are making power anxiety a thing of the past.
sync
Cross platform
Moduware provides a single standard that guarantees cross-platform compatibility between iOS and Android.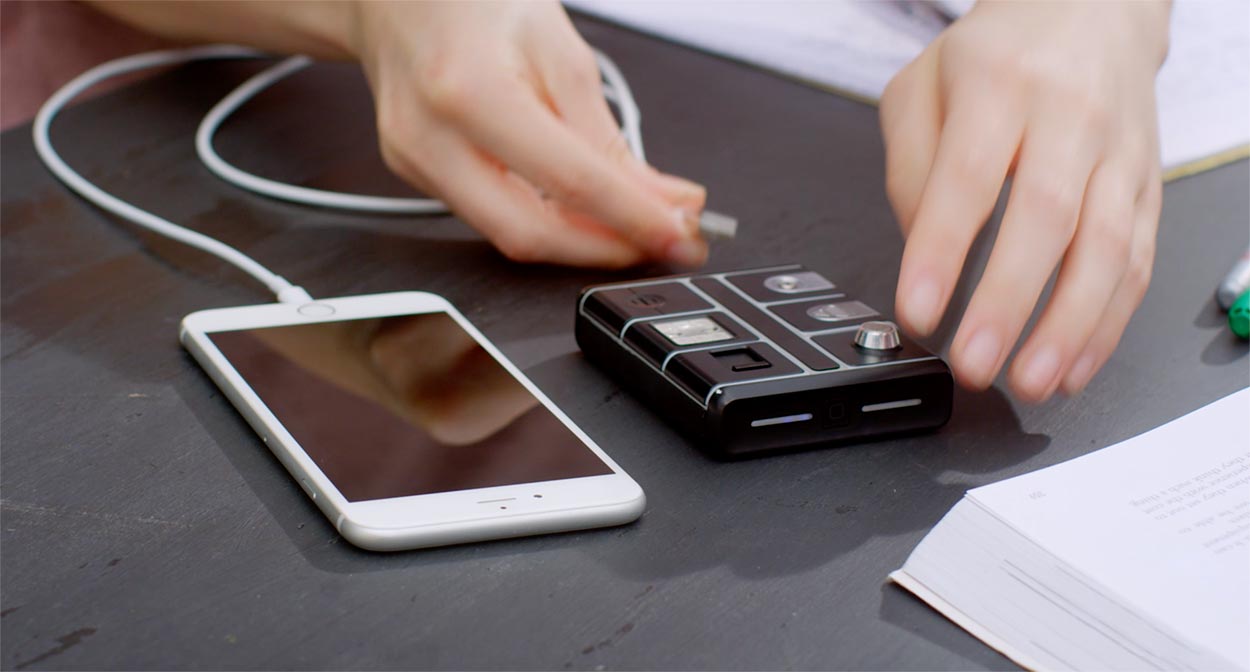 Moduware in action
Looking forward, Moduware's future is about simplifying your every day by making useful technologies that fit in your pocket. We aim to Reduce material waste by harnessing the power of the smartphone and the power of swappable modules. We are also opening up our platform so that everybody's ideas can be brought to life by developing with us.
As our range of modules grow, customise your module selection for different scenarios. Whether you're travelling for business or pleasure, or starting a DIY home project, Modpack has all the tools you need.
The Frequent Flyer
Speaker (available)

USB Storage (available)

Laser pointer (coming soon)

Hotspot (coming soon)
The adventurer
Speaker (available)

Temperature and Humidity (available)

LED light (available)

Satellite Comms (coming soon)
DIY Home Improvement
Speaker (available)

LED light (available)

Laser Distance(coming soon)

Laser Pointer(coming soon)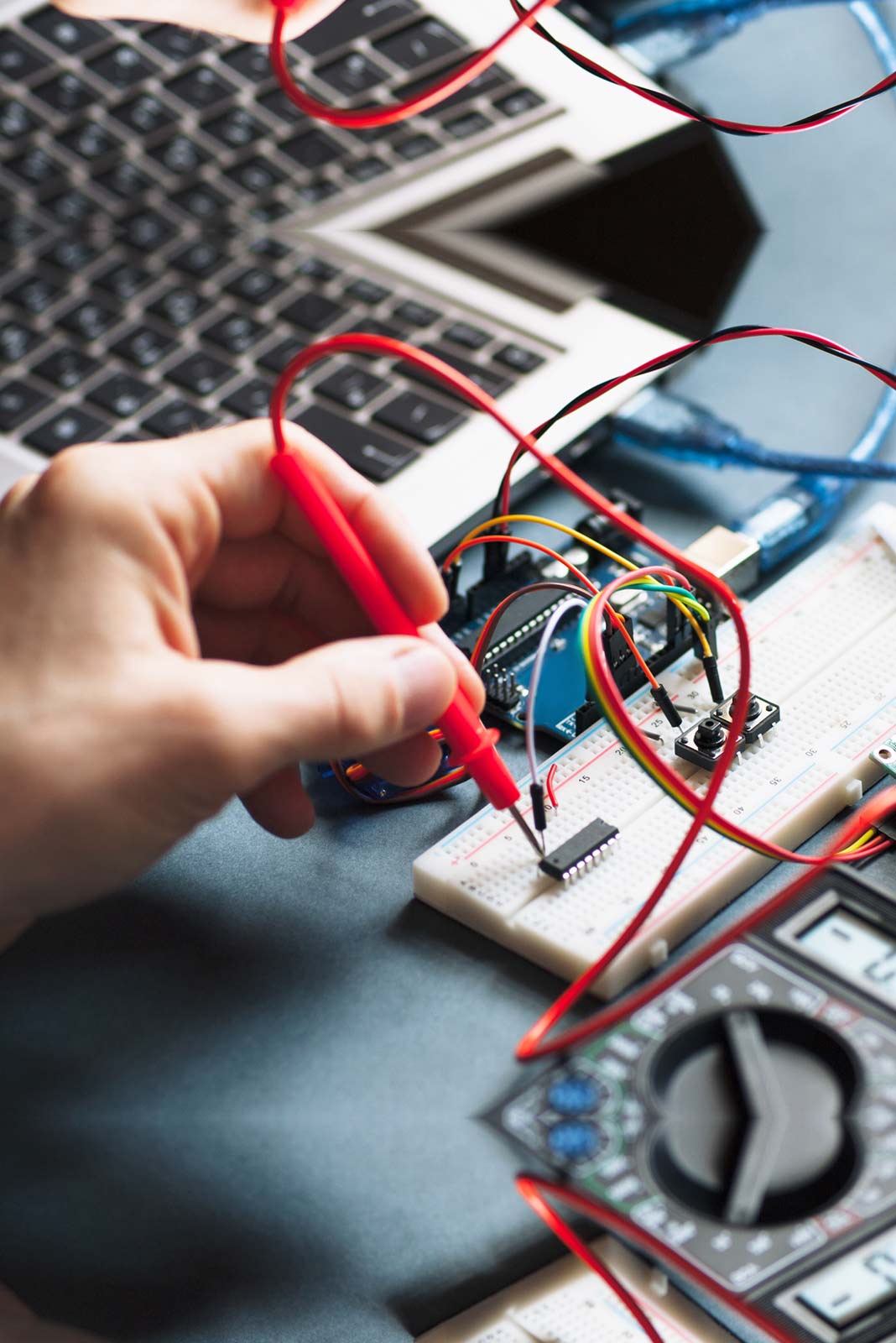 A true platform for developers
Moduware lets software and hardware makers create innovative new modules and software tiles, powered by our open platform. Our developer hub allows collaboration between developers and groups creating and an endless array of opportunities.
If you are interested in developing on our platform, click the link below to find all supporting documents to guide your development journey.
CONTACT OUR TEAM TO GET STARTED