One of the modules included in your starter pack is the Temperature and Humidity Sensor. With the ability to take and analyse measurements offline of both ambience and of objects, it becomes a very useful tool for walks, hikes and camping. 
The ambient temperature mode measures the temperature around you whether it be indoors or outdoors and also provides a humidity reading. This is a great tool to use in an office space when trying to control the temperature in a room for optimal working conditions. 
This sensory module can also measure the temperature of an object. Whether you want to make sure the cup of tea is not too hot for you or your child or you want your steak cooked to a certain temperature, it comes in handy more than you think.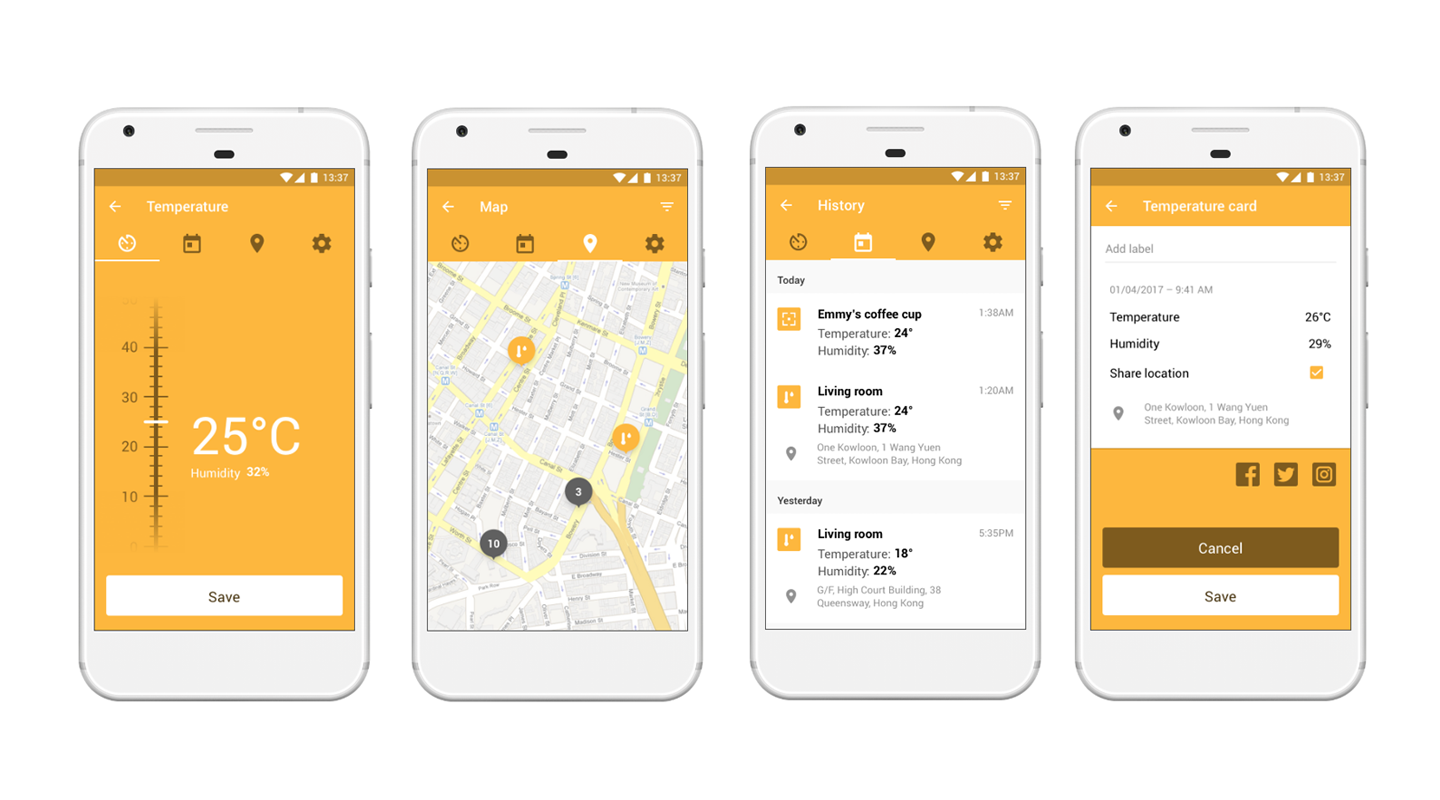 It uses both Celsius and Fahrenheit measurement systems for global use depending on your country. We have also enabled social sharing allowing you to record your results and compare them with your friends and family on Facebook! 
Whether it's a Camel ride through the desert or getting lost in the jungle, the Temperature and Humidity module is always there to give you accurate readings and useful data.